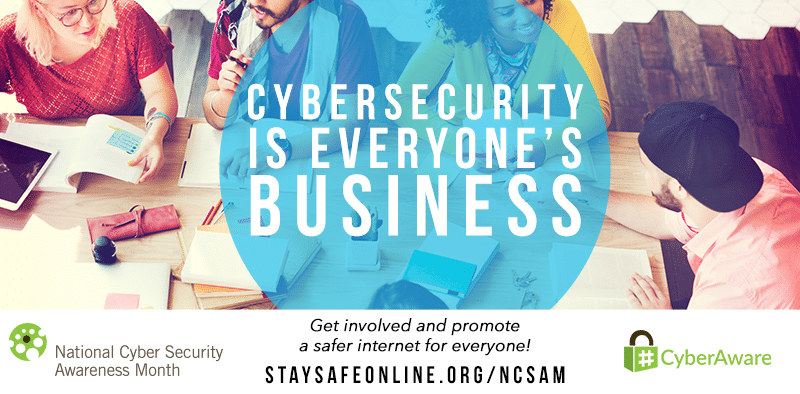 We encourage you to join thinkCSC's efforts to participate in the Stop.Think.Connect. campaign.
Read More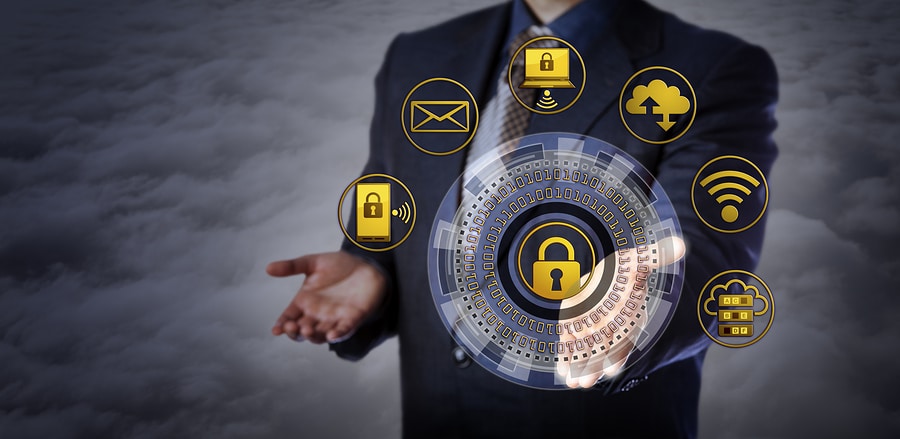 Meeting your business objectives is virtually impossible without a well-developed information security program. Managed security providers can help. With businesses of every size and industry facing threats on a daily basis, comprehensive data security is now a primary need. However, many businesses don't dedicate the personnel, time, or resources to maintain something that is always evolving. How can you address the constant barrage of hackers, malware, and phishing attacks and still stay in business?
The Importance of Managed Security
Cyberthreats are on the rise, and the technology used to launch these virtual offensives only gets more sophisticated with each attack. If you happen to have an experienced IT specialist at your disposable, you are one of the lucky few. Many small businesses lack the resources necessary to employ an IT professional, and even those businesses with full IT departments struggle to keep pace with cyberthreats. A Managed Security Service Provider, or MSSP, can offer premium IT services that are provided by highly-trained cybersecurity experts. Every aspect of data security for your business is covered, while an MSSP tackles cyberthreats so you can get back to running your business.
IT Departments Are Overwhelmed
It's tough to admit when your professionals are stretched too thin, but outsourcing to a knowledgeable MSSP can offer relief to your entire organization. There's no doubt that your IT personnel feel stress when a fraudulent email is opened and results in a system-wide crash, but all employees experience frustration when they can't do their jobs. We work in a digital age that demands a reliable cybersecurity infrastructure. Even the best IT departments can lack the training and resources required to combat threats, and they are expected to simultaneously manage the daily upkeep of your business. IT security is more important than ever, making it crucial to control the many variables that exist.
An IT Strategy is a Necessity
Do you know when your basic programs need an upgrade? What are the proper security precautions for your eCommerce store? Are you in compliance with the latest regulations? These questions, and more, require up-to-date answers, and many businesses struggle to establish an IT strategy that covers all angles. An IT strategy should also create defense mechanisms within your systems that will alert you to data breaches. Faster responses save time and money, and although every breach can't be prevented, hackers can be promptly stopped in their tracks. Not every strategy is going to look the same, and an MSP can offer specialized solutions that fit your business objectives.
You Can't Afford Regular Attacks
When considering an IT budget, many businesses don't recognize the hidden costs that are inevitable. Breaches cost money, and frequent attacks will exhaust whatever budget resources you have established. Cutting costs where IT personnel and strategy is concerned will hurt you in the long run, putting your entire business at risk. You'll spend more time on pursuing hackers and repairing the damage they have caused than you will on improving cybersecurity. An MSSP can greatly reduce costs by preventing breaches of sensitive information, and an agreement will usually offer a predictable monthly fee.
What Can thinkCSC Do for Your Business?
At thinkCSC, we take security seriously, and we want to give you the most control over your business with the necessary cybersecurity measures. Our determination to offer ourselves as an experienced MSSP has promoted the development of innovative levels of security monitoring for our clients. Massive cyberthreats are a normal part of doing business, but they are risks that can, and should, be addressed and abated. thinkCSC provides excellent levels of monitoring and detection designed to protect your data and keep your organization running smoothly.
At thinkCSC, cybersecurity is simply what we do. We can partner with you to develop a unique solution designed to fit your business model. Take the first step towards advanced cybersecurity practices and contact us today to learn more about our enhanced Managed Security options.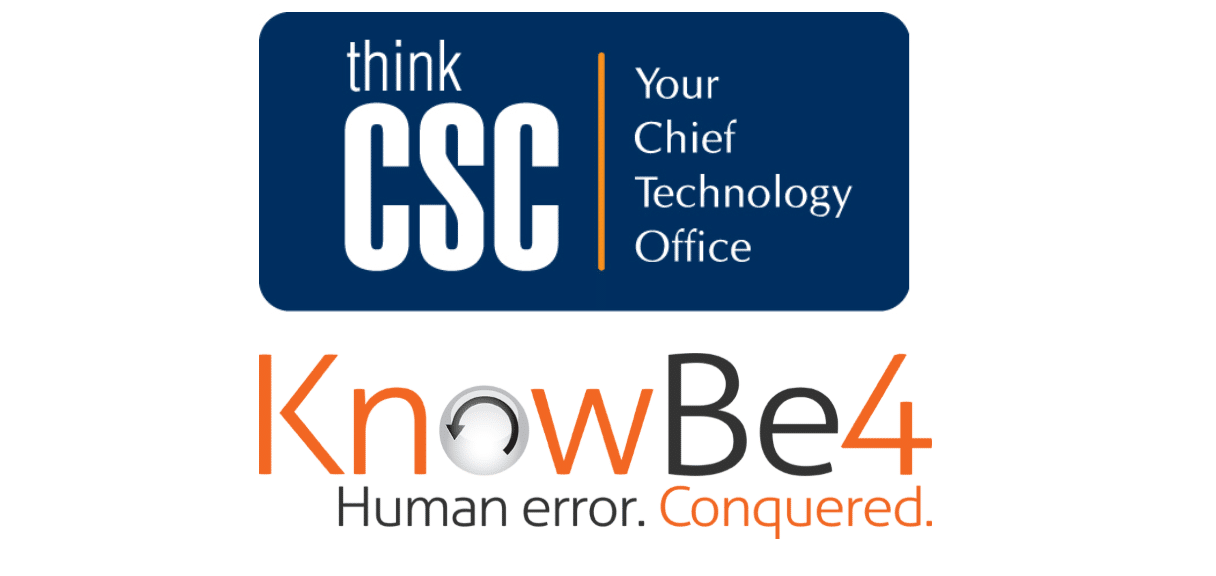 thinkCSC has partnered with KnowBe4 to provide security training to organizations. Employee knowledge gives you first-line defense against cyber threats.
Read More