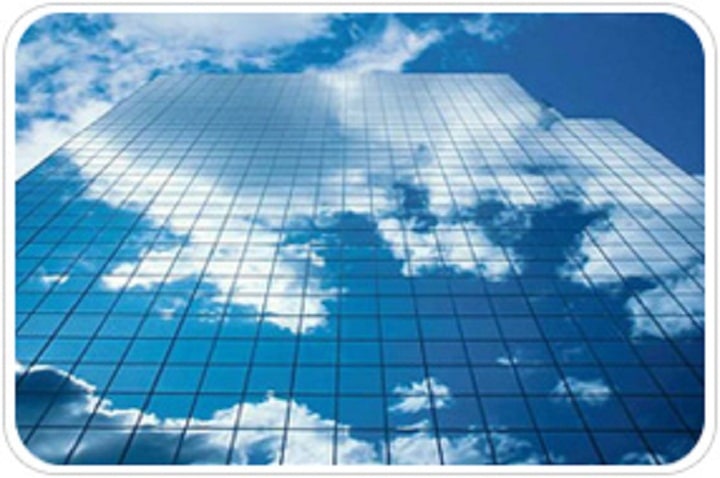 We've talked about cloud computing before, but technology is an industry that moves quickly, and Cloud – or Sky – computing, is something everyone from individual computer users to CEOs and IT managers need to start considering as a mainstream component to the way you store data and provide solutions for clients.
In cloud computing, data and software are stored on servers, and devices like smartphones and computers access them through the Internet. The move toward cloud computing allows for music and video streaming, photo storage and sharing, and document retention. From a business standpoint, it can also mean improvements in efficiency and the ability to better collaborate on projects across the miles. As more people use gadgets with limited data storage, cloud computing may become an everyday convenience.
When Apple unveiled their version of cloud services to compete in a fast-growing market led by Amazon, Steve Jobs announced, "We're going to move the digital hub, the center of your digital life, into the cloud. Everything happens automatically and there's nothing new to learn. It just all works." Wall Street analysts say with Apple's iCloud service, the foundation has been laid cloud computing to effectively transform the way we store, access, share, and manage data.
Many users are already using cloud services without knowing it. Turbo Tax, with its internet-based tax preparation, Google Picassa and Yahoo Flickr are all well-known examples of the cloud at work. Even Facebook is a cloud-based interaction application. To most users, it's just a popular web site, but they have an element of cloud computing to them: All the games – Farmville, Wheel of Fortune, Gardens of Time – are internet based with nothing stored locally on a computer.
Concerns for security and privacy are valid. Apple, Google and Amazon offer plenty of security promises about their cloud services, but promises don't stop people from worrying about lost documents or privacy breaches. On the other side, PC and laptops are vulnerable to theft, loss or unrecoverable data damage. One of the advantages of cloud computing from a user standpoint is that if your system is compromised, you can log in from anywhere and recover all of your information.
The cloud has some pitfalls and bugs to address, and as technology increases, the concept becomes more appealing to business owners who can see the advantages of information being accessible to team members wherever they happen to be in the world. When handled correctly, the transition is less challenging. Netflix (the lack of popularity of their new pricing structure not withstanding) is a great example of a company that rebuilt its applications from scratch and smartly designed a successful cloud platform. Security issues need to be addressed with a more holistic approach. Traditional security techniques and aggressive monitoring by IT departments effectively apply to the cloud as well as existing hosted products.
thinkCSC believes that the future lies in the cloud. We understand security, privacy and the benefits of web-based data storage, and offer solutions that can help you and your clients achieve your data protection and storage goals. The advantages of thinkCSC managing our own cloud provide our clients with a local option and better service – with the same engineers that know your network — as well as fewer security concerns. We are ready to assist you to move forward – and upward. Meet you in the cloud!