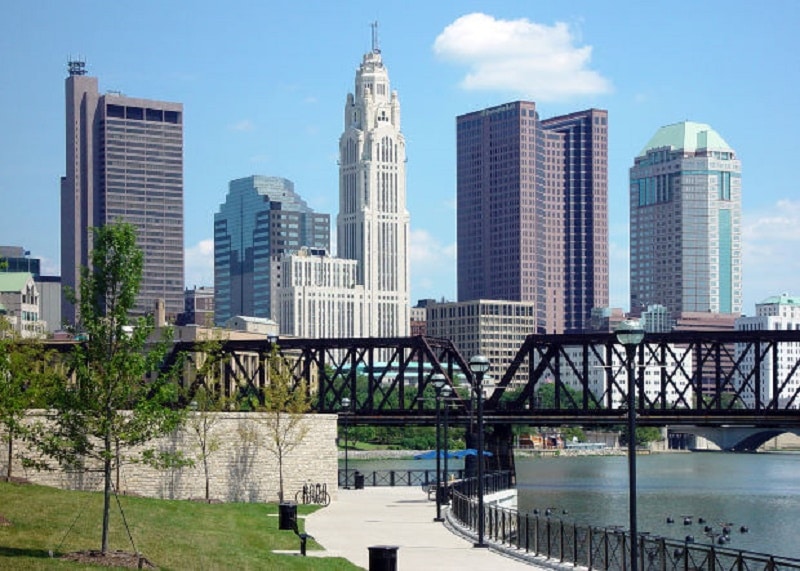 by Tom Hastings
I've mentioned before how strongly I feel that Ohio is a great place to do business, so it's really no surprise that – for the third consecutive year –  Columbus has been named as one of the "Top7 Intelligent Communities of 2015" by the Intelligent Community Forum (ICF). The ICF recognized Columbus for its efforts on several fronts, including:
Having the "highest concentration of Fortune 1000 companies in America"
The excellent research facilities of Ohio State University (OSU) and Battelle
The city's efforts to tackle the challenges of a higher-than-average low-income population
The city's investment in advanced broadband access
The regional economic partnership between Columbus and Dublin (a former Top7 Intelligent Community)
The ICF also recognized the efforts of the Central Ohio Compact in their efforts to make higher education more affordable and accessible, as well as Rev1Ventures (formerly: TechColumbus) for its efforts in fostering business startups. Mayor Coleman was applauded for his efforts to revitalize East Franklinton. All of these efforts have had measurable payoffs, and Columbus has seen a decade of growth in skilled manufacturing.
The selection of the Top7 Intelligent Cities is a 10-month process that begins with nominations of cities around the world. Those nominations are narrowed down to 21 finalist cities, and to reach the top seven cities, those finalists provide detailed data that is analyzed and scored by an independent research firm.
This year's theme was "The Revolutionary Community." I find this to be an apt description of Columbus, and one all business leaders can take direction from. We must be flexible, forward-thinking, and willing to embrace the way technology will impact our future growth and economy. Columbus was recognized for "programs aimed at increasing collaboration among government, education, business and institutions." Increased collaboration and an effort to improve the entire community (not just the bottom line) is something every business leader should add to his or her agenda. In the end, we all benefit from the effort to be better together.
Columbus is now in the running to be named the 2015 Intelligent Community of the Year. The announcement will be made in June at the Intelligent Community Forum's Annual Summit in Toronto.
Watch the video and learn more about the Top7 Intelligent Communities.