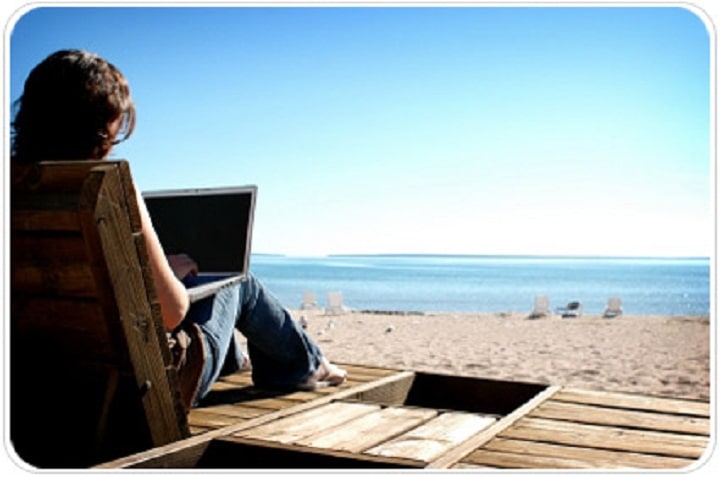 Have you ever been away from your office and urgently needed information that was only available on the server at work? What do you do? You either muddle your way through, without the information you need or make the long commute back to the office. Neither choice is completely satisfactory. There is a way you can have access to the information you need, without compromising security, that will allow you to make changes that update regardless of where you access your email: a hosted exchange server.
There are a number of reasons why businesses should consider using a hosted exchange server. One of the primary reasons is security. Free services like Gmail and Yahoo, who offer some centralized data capability, but do not offer the extensive security and privacy of a hosted exchange server. In addition, a hosted exchange server offers  the ability to efficiently share information with colleagues, including the ability to share contacts, calendars, and resources.  You can view someone else's calendar and they can view yours if they have the proper permissions. Everything is maintained in one central location.
Another advantage of using an exchange server is the ability to access your email from anywhere. Because it is web-based, the same data set is available on your local computer, your terminal server, or even your mobile device – a mobile phone or tablet. It's a single data set, whether your accessing sent files, contact lists, or your inbox, so whenever you make a change, the change is reflected wherever you access the email next.
That flexibility to access and change information from anywhere and have the changes reflect across every access point, ensuring everyone who shares the information has the most current data  possible, is the brilliance behind using a hosted exchange server.
With a typical email account, using a POP server, once you've downloaded the email off the server and onto your computer, that is the only location it is available. If you later need to access the email from your mobile device or another computer, it will not be there. With exchange email hosting, you have access to all of the data inside the exchange. Combined with the advantage of being able to access colleagues' calendars and contacts makes it a powerful tool.
What does all this mean for businesses and busy executives? With a hosted exchange server, it means corporations can promote themselves as supporting flexible working conditions, without having to worry that they are sacrificing security or productivity. It means the c-level executive who spends more time in an airplane than an office won't be out of touch with up-to-date information. It means coming back from vacation and getting a day of cleaning out your inbox, while staying in your pajamas and drinking coffee on your front porch. It empowers busy executives to have everything – including any historical data – they need to do their jobs at their fingertips, whether on they are in a meeting, at home, or in Barbados.