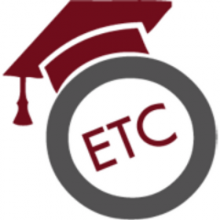 The thinkCSC team attends the Ohio Educational Technology Conference (OETC) every year, and we've been witness to the explosion in EdTech that has occurred over the last decade. A computer class was once something students took for 30 minutes a day as a way to become familiar with new technology; today's students come into school knowing and using more types of technology than any previous generation. This is changing the way education is delivered, and schools often find it difficult to keep up.
The future of education is exciting, because technology does hold the key to transforming how students learn. Rather than sitting through a boring social studies lecture, jotting down facts about myriad countries, students can go online and collaborate on projects with students in another countries. Teachers from different schools can collaborate on assignments and projects as well, and as teachers begin to embrace the value of technology, they are finding easier ways to meet all of the added requirements of documentation and testing that would otherwise be burdensome. Even parents are benefitting from the EdTech revolution, enjoying more transparency, from access to information about their children's' progress to easier access of school information.
For school administrators, however, each change in technology is accompanied by the stress of determining how to best implement the technology while still working under budget constraints, still keeping students safe, and still keeping data secure. It can be time consuming and troublesome for schools to troubleshoot and maintain equipment, manage warranties, or even to manage backup and recovery solutions that keep the school operational.
thinkCSC partners with K-16 schools to assist in developing cost-effective EdTech strategies. From helping schools purchase hardware and software at discounted rates to providing better-than-OEM warranties that ease the pain of managing tech in schools, thinkCSC is a proud partner in education. If you will be attending #OETC15, please be sure to stop by and see us at Booth 542. To learn more about what we can do to help your school embrace EdTech safely and cost-effectively, contact us.