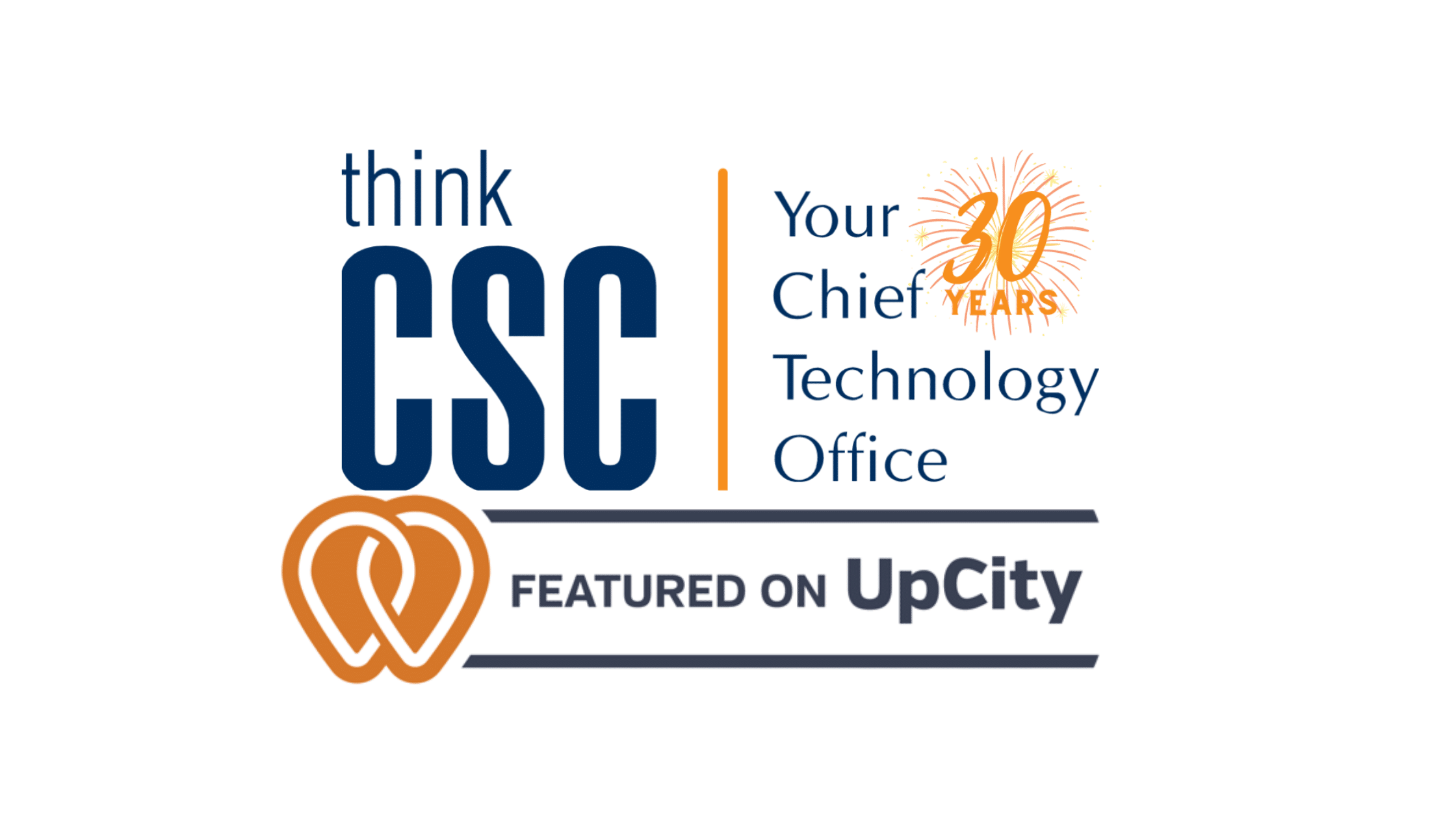 thinkCSC is pleased to announce that we have been named an UpCity Top B2B Service Provider.
At thinkCSC, we help Columbus-area organizations exceed goals with smart, customized, and economical solutions to IT challenges. Delivering results and value to businesses since 1992, our mission is to help our clients operate more efficiently and drive sustainable business growth.
thinkCSC's dedicated team works with organizations in a variety of industries to align IT strategy with business goals, helping to ensure seamless operations, compliance, and robust cybersecurity in a rapidly changing global environment.
Bottom line: we keep data safe and available.
At thinkCSC, we have three decades of experience in providing customized, comprehensive solutions. Our vCIOs and engineers have in-depth experience and understand the nuances of the every industry we serve. From thwarting cyber criminals to protecting data and communication to hardening your security, you must make IT an integral part of your overall strategy. thinkCSC understands how to leverage technology to your advantage. We are committed to understanding your firm's goals and aligning your IT strategy to those goals.
About UpCity
UpCity is a resource that helps connect businesses to service providers they can trust. With more than 70,000 listed providers – from marketing agencies to accounting firms to HR consultants to IT specialists and many more – 2 million businesses (and counting) have visited UpCity to research and identify the best partner for their needs.
UpCity's proprietary algorithm utilizes a variety of digital signals to measure the credibility, trustworthiness, and recommendability of B2B service providers across the U.S. and Canada. These digital data points, such as reviews (both on UpCity and other third-party review sites), presence in relevant search results, domain authority, website speed, and experience, help UpCity connect businesses in the Columbus region with outstanding service providers like thinkCSC.
About thinkCSC's B2B Services
Every industry has unique cybersecurity, compliance, and infrastructure requirements. Understanding your needs – whether it's geography, security standards, customer Service Level Agreements (SLAs), application requirements or economic climate –  you can count on thinkCSC. We offer specialized support for the following industries:
thinkCSC professionals are highly skilled with a variety of certifications and in-depth training. They know how to solve the most challenging IT issues. Best of all, they've worked with clients in nearly every industry to develop comprehensive IT strategies, giving you the experience of an entire IT team for less than the cost of hiring one internal IT person.
Get in touch with thinkCSC to learn more.