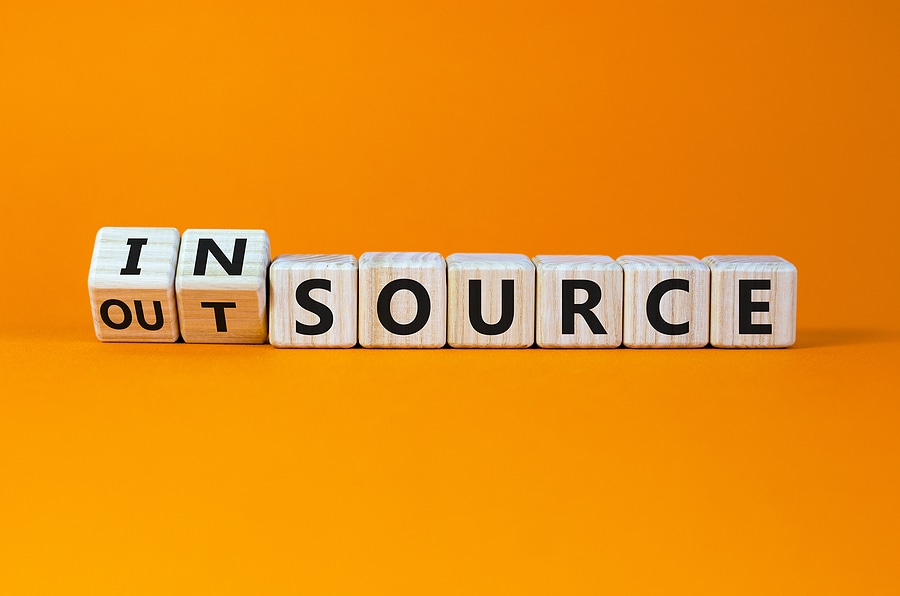 We have been privileged to be part of the growth of many organizations in the Columbus region. Of course, most small businesses start with an idea and just a few people. And those people have to wear many hats – including that of IT provider. These businesses often end up with someone managing their IT who just happens to be the lucky one who knows a lot about computers. For these fledgling businesses, there is that tipping point at which they reach out to us.
At the IT Crossroads
Your growing company will eventually reach a crossroads. Growth in your business demands more sophisticated IT and security. The questions that come up at that point are: Do you invest in and build an internal IT department? Do you invest in people and infrastructure to support your growth? Or, do you partner with a managed IT company?
Better Questions to Determine Insourced vs Outsourced IT
When you're trying to determine insourced vs outsourced IT, it is helpful to consider these questions:
Does your internal IT person have experience in multiple industries?
Can they think strategically about IT in terms of how it aligns with your business?
Do they have the capacity to align a long-term IT strategy with your operational strategy?
If you can't confidently answer yes to these questions, outsourcing IT to experts who can bring you this level of expertise can deliver a much better ROI than will hiring, training, and training IT staff of your own.
3 Benefits of Outsourced IT
Proactive Response: Outsourced IT is proactive. Managed IT companies focus solely on IT infrastructure, IT security, managed IT services. They have the technology that makes businesses run efficiently and safely. In addition, you obtain access to experts who can help you stay one step ahead of not only hackers and threats, but of your competition, too.
Competitive Advantage. Partnering with an outsourced IT company is like having an entire IT department at your disposal. Maintaining such a variety of professionals would be extremely costly to keep on staff. This extended reach levels the playing field for smaller businesses that could not easily afford to hire their own IT staff.
Peace of Mind. It can be hard to quantify the value of peace of mind. But when you're running a business – or a nonprofit, a government agency, or a school – the last thing you want to have to worry about is whether or not your organization is compliant, protected, patched, licensed, updated, monitored, backed up, and secure. You can rest easy knowing your outsourced IT partner has it covered.
At thinkCSC, we believe that in order to achieve maximum success, regardless of the size or type of your organization, you must make IT an integral part of your overall business strategy. To do this, partner with IT professionals who not only understand how to leverage technology to their advantage, but who are also committed to understanding your business goals and aligning your IT strategy to those goals. We pride ourselves on having the best business-savvy technical experts in the industry. If you're a growing mid-size business at a crossroads with your IT, let's talk about the benefits of outsourcing.