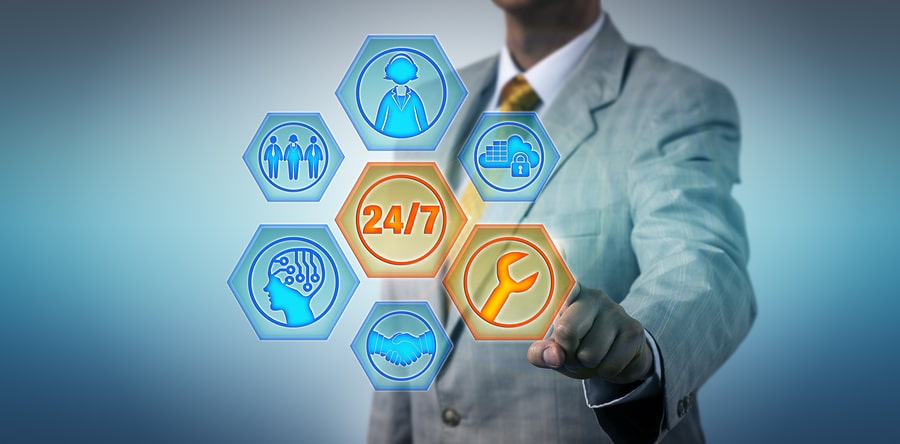 Choosing the right managed services provider (MSP) in Columbus can be a difficult decision. The pressures on organizations come from multiple directions: shareholders want profit; customers want low prices. As well, there are always competitors vying for a piece of your market. Even nonprofits, government agencies, and schools are continually struggling to stay under budget and must justify expenditures to their boards of directors, oversight committees, or constituents. Yet not having the right MSP can be even more costly – all it takes to put you out of business in some cases is one data breach. When searching for the right managed services provider, consider these factors:
Longevity
How long has the MSP candidate been in business? Do they come highly recommended? Are they established in the community? Managed service providers often pop up, assuming that with a little technical know-how, they can handle the job. These companies end up underestimating the level of expertise needed or they don't offer the sophistication a more well-established MSP can provide, leaving your organization vulnerable.
IT Expertise
The IT market is tight. There is a close-to-zero unemployment rate, making it tough for even the best MSPs to maintain an experienced team. The best MSPs are good places to work; they attract great employees who bring in-depth industry knowledge that can be used to improve your organization's IT infrastructure, security, and efficiency. If an MSP's turnover is very high, this could be a sign that they don't value their employees enough to be a strong partner to your organization.
24/7 Availability
Partnering with an MSP relieves your organization from the pressure, cost, and difficulty of having a vCIO or in-house IT staff. But this only works if the MSP you choose is available 24/7. Operating a business has inherent risk. Your MSP should be assuming part of that risk with you, taking proactive measures to deliver the best technology and security possible. They should always be monitoring your IT infrastructure and security to ensure continuity and, even more importantly, peace of mind.
True Partnership
The MSP you choose should be committed to your success. They should spend time getting to know your organization and your needs; they should be able to assess where you are in terms of infrastructure soundness and IT security, making recommendations to bring you to where you need to be in a way that aligns with your organization and operational goals. The right MSP is a partner who is as invested in the success of your business as you are.
Customized, Comprehensive Services
Many MSPs in the Columbus region and around the country offer only the most basic of services – they are really nothing more than lifecycle management firms that step in long enough to update software, apply patches, and roll out software licenses to new machines. What most organizations need – and where the ROI of an MSP really can be demonstrated – comes from partnering with an MSP that provides a customizable bundle of services designed to serve and protect your business, school, or government agency.
Choosing the right managed services provider in the Columbus area takes more than just a quick google search. You should invest your IT budget in a long-term partnership that improves your operational efficiency and provides the security, monitoring, and training required in today's high-risk environment. Their objectives should align with your organizational and operational goals, and they should assume some of the risk and responsibility for your continuity.
---
thinkCSC has more than 20 years of experience helping clients exceed their goals. We understand that business and technology are so intertwined that you can't be strategic about one without the other. We offer more than the typical MSP, and we bundle the IT services you need to achieve objectives; increase efficiency, productivity and agility; cut down on IT costs; and ensure you have a competitive edge.  Whether you want to outsource most or all of your infrastructure management, or you simply want to optimize the systems already in place, thinkCSC provides personalized IT expertise that saves money and provides the manpower that ensures your infrastructure is always an asset – never a liability. Get in touch to learn more.