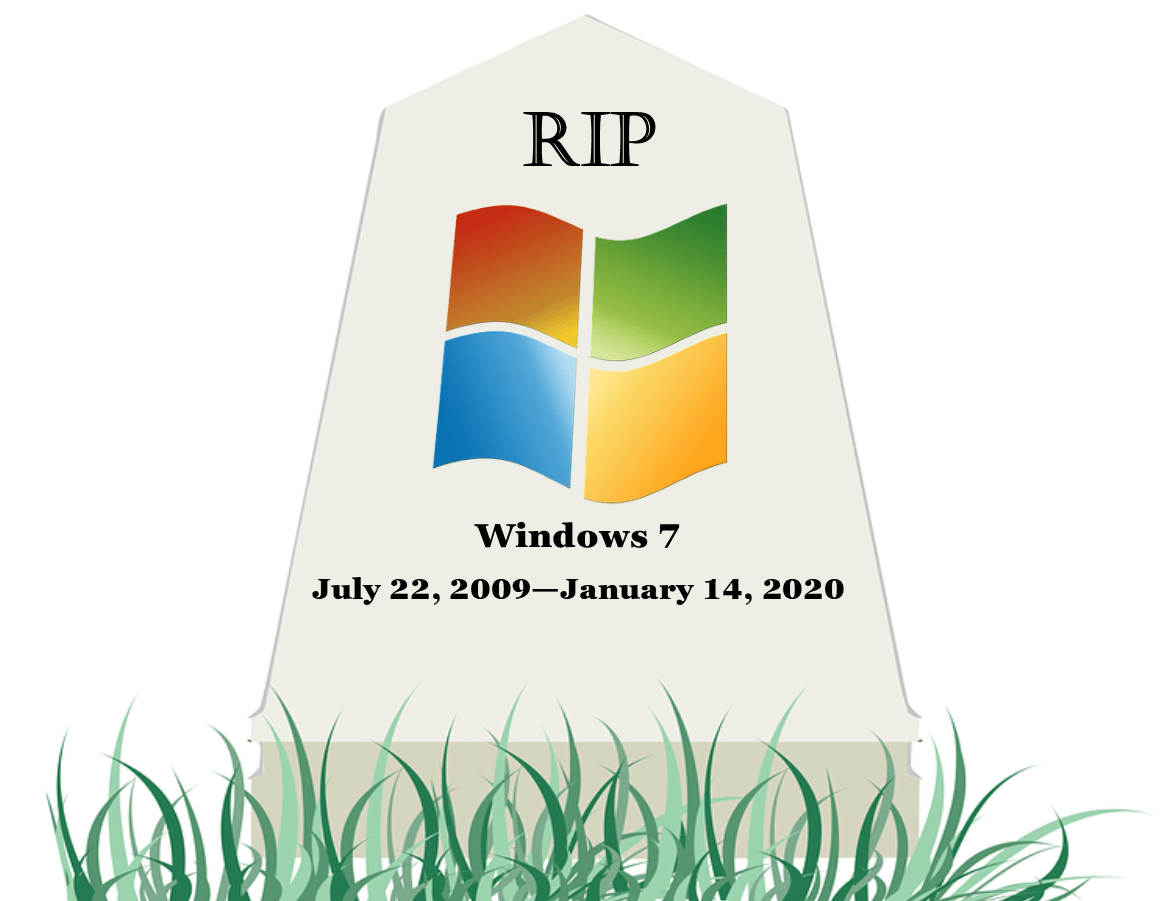 If your organization is still operating using Windows 7, then you are at risk of cyber-attack. You're not alone: More than 30% of systems are still using the operating system. The only people who think this is good news are hackers. There are only a few months left to make plans for your upgrade to Windows 10, and the longer you wait, the more danger there is that you will not be properly upgraded before support for Windows 7 ends.
What Happens When Support for Windows 7 Ends?
Your data bears the  most significant risk should you continue to use Windows 7 after Microsoft ends support. No further patches will be issued, so when hackers find vulnerabilities to exploit, you will have no way of defending yourself from the attacks. Additionally, without support from Microsoft, you will have no recourse if the operating system develops any issues or stops functioning.
The Cost of Delaying Your Upgrade to Windows 10
Microsoft extended support for Windows 7 will end January 14, 2020; however, waiting until that time to upgrade will put your entire organization at risk. In order to avoid that risk, you will be forced to subscribe to Microsoft's Extended Security Updates (ESU), in which you will be charged a fee by Microsoft for each device still operating on Windows 7 – and that fee will go up every year through January 2023, at which time even paid extended support will end. Whether your organization has 10 devices or 10,000, that's a costly option that does not position your organization to be prepared for future changes.
Upgrading to Windows 10
The hesitation to upgrade to Windows 10 is understandable. The changes in the operating system are significant, and the free upgrade period has expired. There are also system demands that will make some older systems incapable of supporting Windows 10, which is all the more reason to start early with planning your migration so that you have time to invest in new equipment as needed. However, if you have upgraded or plan to upgrade your network hardware but have not yet upgraded from Windows 7, you will find that Windows 7 will not function. Newer processors will only support Windows 10.
We're at dire-warning stage with Windows 7 End of Life
Ideally, you have already upgraded and are happily enjoying the increased functionality of Windows 10, but more than 500 of our clients are among the 30% of systems still using Windows 7. Your organization will be at risk if you don't act now. If you have not yet put together a plan to phase out Windows 7 (or any previous versions of Windows where you are at critical risk) please contact us today.
At thinkCSC, we believe that in order to achieve maximum success, regardless of the size or type of your organization, you must make IT an integral part of your overall business strategy and partner with IT professionals who not only understand how to leverage technology to their advantage but who are also committed to understanding your business goals and aligning their IT strategy to yours. We pride ourselves on having the best business-savvy technical experts in the industry.