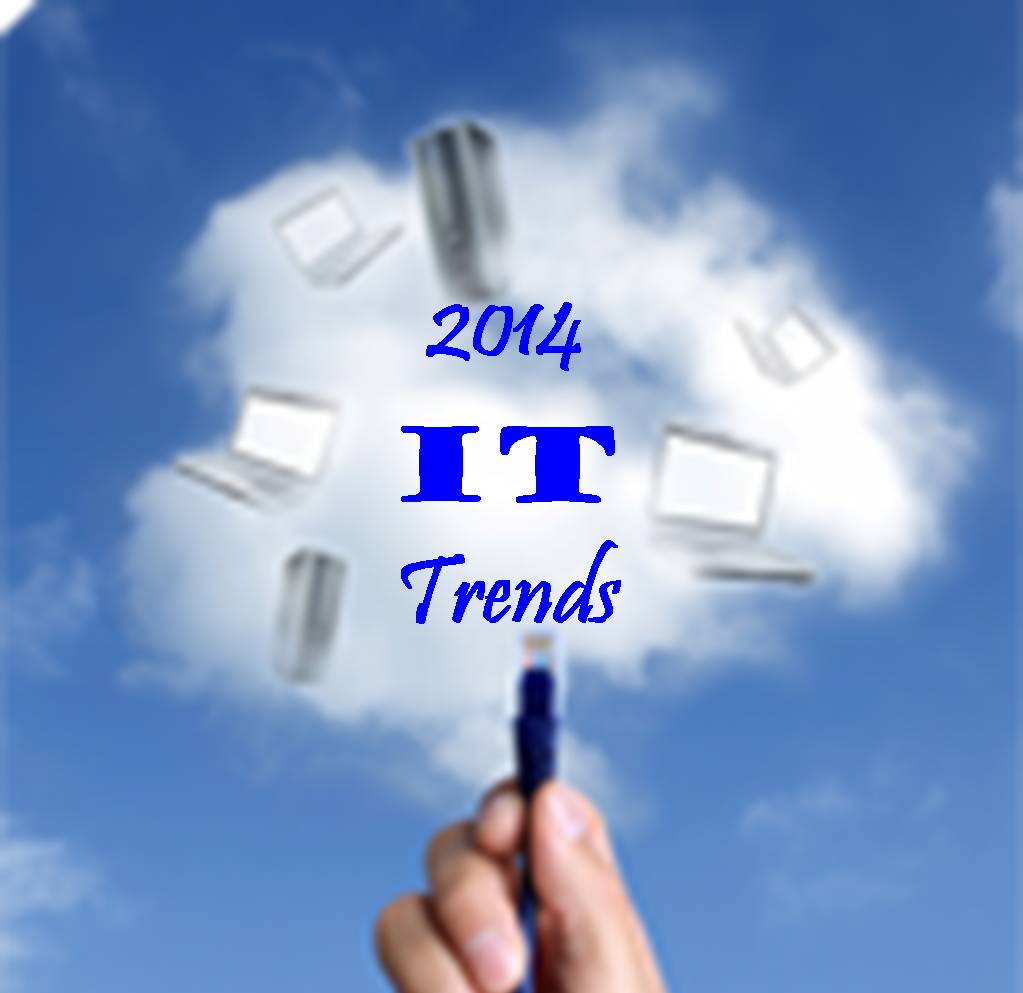 Most businesses are still in the process of evaluating how IT will fit into their strategic plan this year. As we work with clients to develop strategies that provide cost-effective, efficient solutions, we have recognized a number of tech trends that will impact most commercial, government and educational institutions.
Today's tech trends are often tomorrow's best practices, so knowing how to embrace these trends and take advantage of the leverage they provide is essential to the continued success of your business. Investing in these technologies can often free your organization from monotonous obligations, allowing you to focus on growth, knowing that security and productivity are under control.
Here are five tech trends every organization should be implementing:
Voice Communications:  VoIP vs. Hosted PBX
There are fundamental differences between VoIP and Hosted PBX phone solutions. Yes, both VoIP and Hosted PBX offer mass customization, cost savings, global distribution, centralized messaging, customized caller-ID and the ability to connect virtual offices – unlike conventional phone systems. However, some phone providers market VoIP as a SIP trunk to a client's existing digital phone system. This is NOT a VOIP phone system. Although the client is leveraging the internet for voice communications, they are still dependent on the limitations of their digital phone system. Furthermore, an "on-premise" VOIP phone system, that uses traditional phone lines or even SIP, is not a Hosted PBX. A Hosted PBX solution has no need for an "on-premise" VoIP phone system. With a hosted PBX solution, your phone system is 100% in the cloud, which allows for greater flexibility and customization versus an "on-premise" VoIP solution.
Secure and FAST Data Storage
Storage is a critical component of your IT infrastructure, and the newest storage technologies offer benefits that every organization can leverage from: power, density and incredible speed. thinkCSC offers Nimble Storage solutions that not only offer a more cost-effective way to achieve these benefits but also provide an unparalleled level of security, as well as rapid backup and recovery for your data.
BYOD
Bring Your Own Device (BYOD) is a trend no business can ignore, and those who do often run the risk of data and security breaches. BYOD already exists in one form or another for most businesses, so developing protocols to ensure safety, confidentiality and best practices is paramount.
Cloud Computing
Cloud adoption has moved beyond that of a mere trend and into common practice, but a planned approach to cloud computing is necessary. A one-size-fits-all approach doesn't work, but the benefits of cloud computing can improve security, productivity and efficiency.
Enterprise File Synchronization and Sharing (EFSS)
EFSS is a powerful way to foster collaboration and improve efficiency, but it presents a number of challenges to businesses. While it's tempting to use content solutions like DropBox for file sharing, the risk to your business in doing so is often too high, since you have no control over changes to the documents and no ability to recover lost documents.
SyncedTool not only makes it possible to collaborate efficiently, with multiple users being able to access the same document at the same time, but also offers comprehensive security solutions, including:
The ability to remotely wipe an employee's device if needed, to protect your data
The ability to control who has access to which documents as well as the ability to restrict levels of access
The ability to rapidly remove access to files once an employee leaves the company
Secure, local hosting of your documents and files, making backup and recovery a non-issue
SyncedTool is a more robust system that gives you the power of efficient, cost-effective collaboration without the security and productivity risk of consumer-based document sharing tools like DropBox.
These tech trends are powerful tools worth considering for your organization. If you're interested in learning more, contact us.