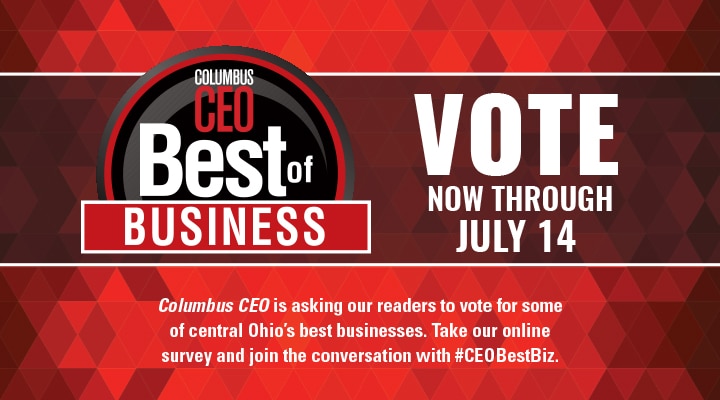 thinkCSC is proud to announce that our firm is a finalist for best information technology company in Columbus CEO magazine's Best of Business 2017 in the category of Information Technology Companies. Voting is open now through July 14.
Columbus C.E.O. magazine's annual Best of Business poll gives the Columbus community an opportunity to spotlight everything that make central Ohio's business scene great.
thinkCSC has been nominated for the Best of Business award in information technology. There are more than 100 categories. Vote today, and don't forget to choose "thinkCSC" as the Best Information Technology Company. Results will be announced in the November issue of Columbus C.E.O. Magazine.
HOW TO VOTE:
On the page that opens up, click on "Vote Now" button
Vote in the categories you want, but be sure to stop at the seventh one down "Best Information Technology Company" and click to open the category. Scroll down to thinkCSC and click "vote."
Tell your friends about voting by tagging thinkCSC on Facebook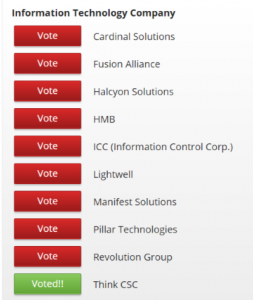 All of us at thinkCSC appreciate distinct honor of being nominated for this prestigious award. We work hard every day to support each other and deliver top-notch service to our clients. Help thinkCSC win in the category of Best Information Technology Company by voting for us here: