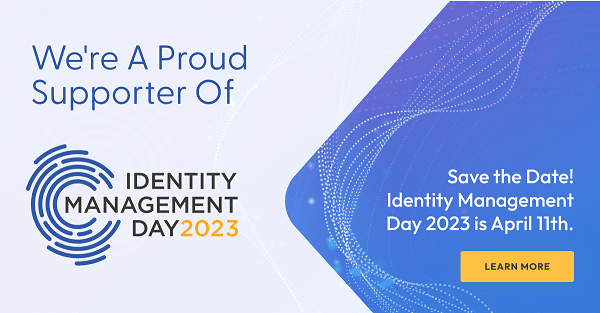 Founded by the Identity Defined Security Alliance, Identity Management Day was established to educate and engage business leaders and IT decision makers about the importance of managing and securing digital identities
thinkCSC will participate in the third annual Identity Management Day, an annual awareness event that will take place on April 11, 2023.
Founded by the Identity Defined Security Alliance (IDSA) and supported by the National Cybersecurity Alliance, the mission of Identity Management Day is to educate business leaders, IT decision makers, and the public on the importance of identity management. The need to secure our digital identities remains one of the most urgent tasks facing our digital ecosystem.
To support this initiative, thinkCSC provides comprehensive security solutions to clients, including employee awareness training and endpoint security. The company also provides detailed information about identity management and other security threats on their blog and through their newsletter, offering resources for Columbus-area organizations.
"Cybersecurity incidents involving compromised credentials continue to be the most common cause of a data breach for enterprises, and account takeover for individuals," stated Jeff Reich, Executive Director of IDSA. He continues:
 According to a recent study, 84% of organizations have suffered an identity-related breach in the last year, with 78% reporting a direct impact on the business. While 22% of US households have been a victim of account takeover, with an average financial loss of $12,000. Identity Management Day is an opportunity for all of us to evaluate our role in protecting our digital ecosystem. Whether acting as consumers or employees or partners, our online behaviors matter and we need to #BeIdentitySmart every day.
From better password management for individuals and firms to helping Columbus businesses meet various compliance requirements, thinkCSC is committed to doing their part to tackle the growing cybersecurity challenges faced by individuals and organizations.
"thinkCSC is proud to partner with identity Defined Security Alliance to help communicate the importance of identity management," said Tom Hastings, President of thinkCSC. "Identity management is a critical component of overall data security, helping organizations mitigate the risk of data breaches."
To learn more about and get involved in Identity Management Day 2023, please visit www.identitymanagementday.org.
About thinkCSC
Since 1992, thinkCSC has been committed to delivering innovative and cost-effective IT solutions to central Ohio. thinkCSC's dedicated team works with you to align your IT strategy with your business goals, helping to ensure seamless operations, compliance, and robust cybersecurity in a rapidly changing global environment.
We bring 30 years of experience and expertise to the table and offer customized solutions for SMBs, nonprofits, schools, government agencies, and a variety of industries, including accounting, banking, and insurance. The bottom line? We keep your team productive and your data secure. Learn more: thinkcsc.com
About Identity Management Day
Identity Management Day, which is held the second Tuesday of April each year, was established by the Identity Defined Security Alliance (IDSA) in partnership with the National Cybersecurity Alliance (NCA). This initiative aims to raise awareness about the dangers of casually or improperly managing digital identities and presents actionable best practices to inspire individuals and organizations to act. Identity Management Day 2023 is co-chaired by IDSA members Saviynt and Semperis. To learn more, visit www.identitymanagement day.org. To join the conversation on social media, use #BeCyberSmart and #BeIdentitySmart.
About the Identity Defined Security Alliance
The IDSA is a group of identity and security vendors, solution providers, and practitioners that acts as an independent source of thought leadership, expertise, and practical guidance on identity-centric approaches to security for technology professionals. The IDSA is a nonprofit that facilitates community collaboration to help organizations reduce risk by providing education, best practices, and resources. For more information, please visit www.idsalliance.org,and to learn more about memberships, please visit https://www.idsalliance.org/about-us/membership/.
###