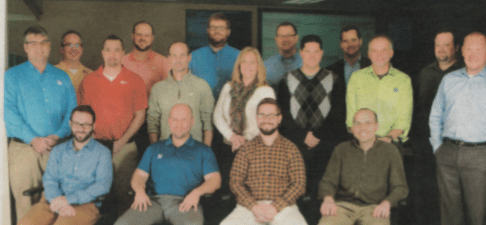 thinkCSC is proud to announce our selection for the 2015 Outstanding Service Award by Columbus Business First (click on image to open).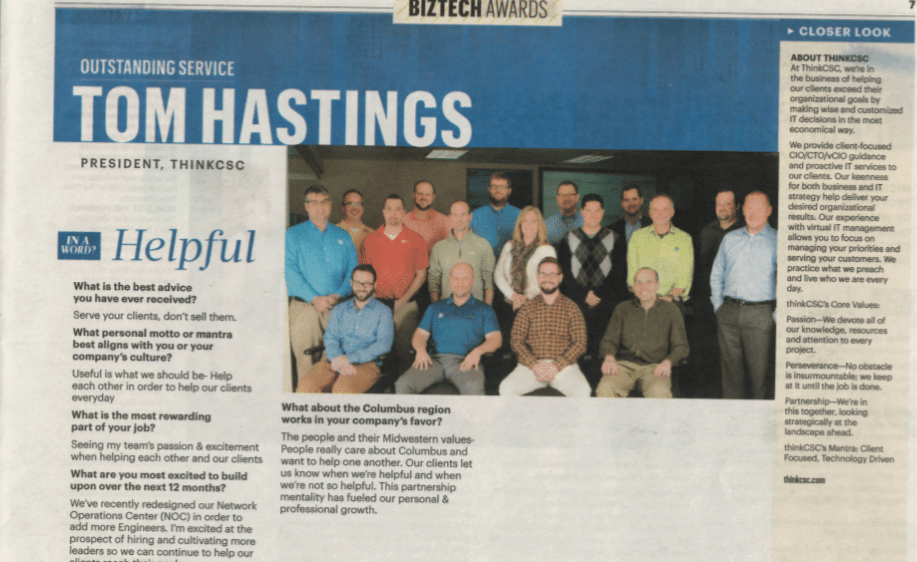 The Outstanding Service Award recognizes companies that have achieved success bringing a new, unique and innovative service to their market.
"thinkCSC is committed to delivering innovative and cost-effective solutions to our customers and we are honored to be chosen for such a distinguished award," said Tom Hastings, President and CEO of thinkCSC. "I am proud of our entire team for their efforts in making this honor possible."
"Central Ohioans should know what people, organizations, and companies are making an impact on technology and innovation in the community," explains Columbus Business First.
Through the Technology Awards, Columbus Business First recognizes and celebrates those contributing to a culture of technology leadership and innovation in the Columbus region. Individuals and organizations selected contribute to the Columbus Region's growing reputation as leaders in technology innovation in Delaware, Fairfield, Franklin, Hocking, Licking, Madison, Morrow, Perry, Pickaway and Union counties.