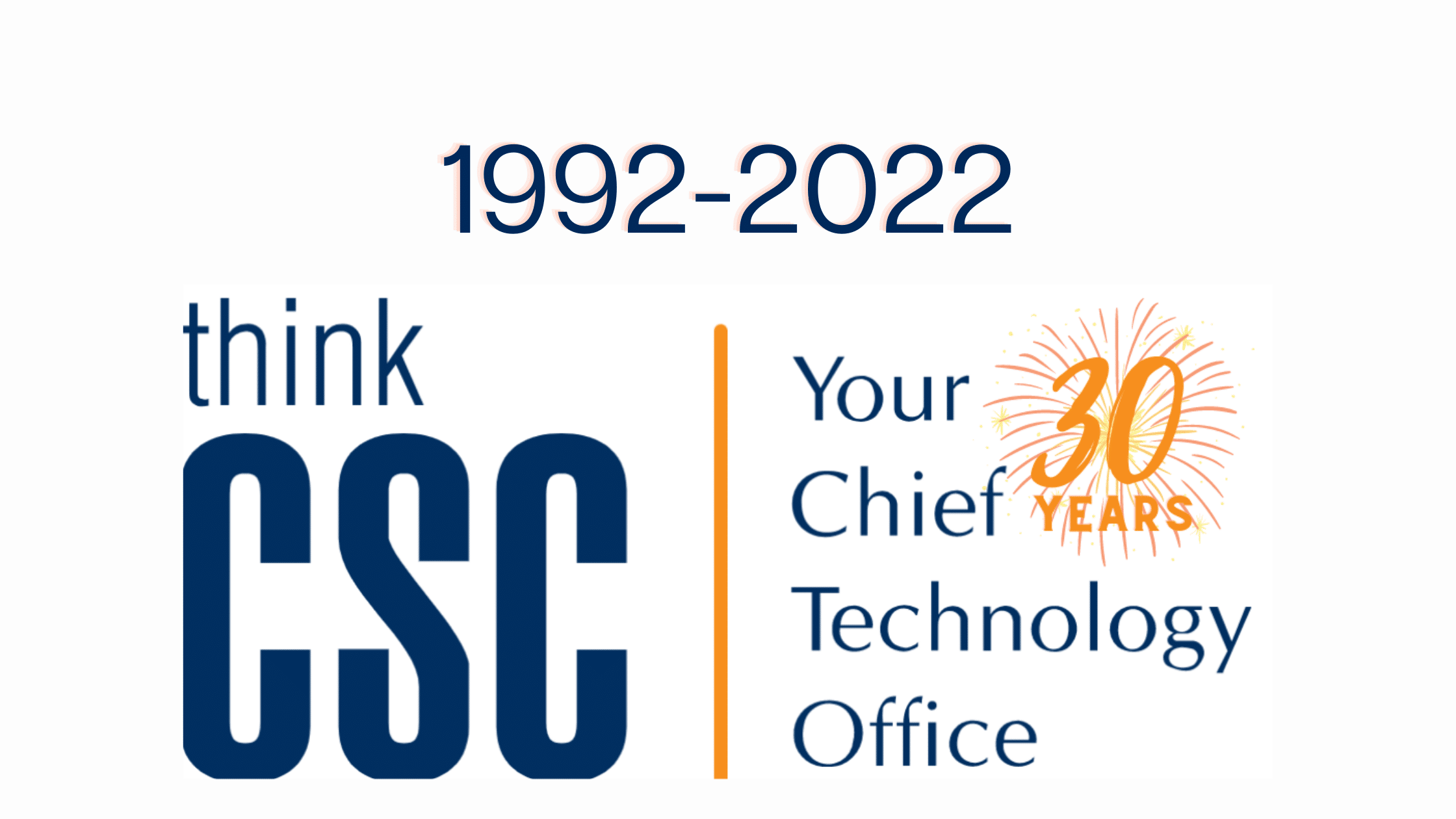 thinkCSC celebrates 30 years serving the Columbus area.
thinkCSC was founded 30 years ago, and we will be celebrating our 30th anniversary all year long. In 1992, the Dow Jones was at 3,300. A gallon of gas cost just over a dollar. Microsoft had just released Windows 3.1, and business communications relied on fax machines. Email would not be introduced for three more years. Google and Yahoo! weren't even ideas yet; AOL had yet to be launched. In that year, CDs sales overtook cassette tapes in recorded music for the first time.
A lot has changed since thinkCSC started serving clients in 1992, especially regarding technology. We've started using mobile devices for a large part of our business tasks and communications, we've moved information to the cloud, and we've embraced digital everything. We are more efficient than ever – and we spend a lot more time thinking about cyber threats, a hazard that didn't exist when we first opened our doors.
But one thing that hasn't changed is our obligation to the Columbus community. Throughout the past 30 years, we have remained committed to many of the foundational organizations, schools, and government agencies in the Columbus area.
Since 1992, thinkCSC has been helping clients adjust to the rapidly changing world around them. We've helped you move to the cloud, adapt to 20 different Windows versions, and learn how to better protect your data. Together, we have shifted from paper files to digital files that we backup in our own locally owned servers. And we've been there to help you through some of the challenging moments you've faced as we adjusted to the revolutionary changes in technology that have impacted every industry.
I hope you will join us as thinkCSC celebrates 30 years. We would not be where we are today without you – our clients, our employees, and our partners.
Tom Hastings, President & CEO