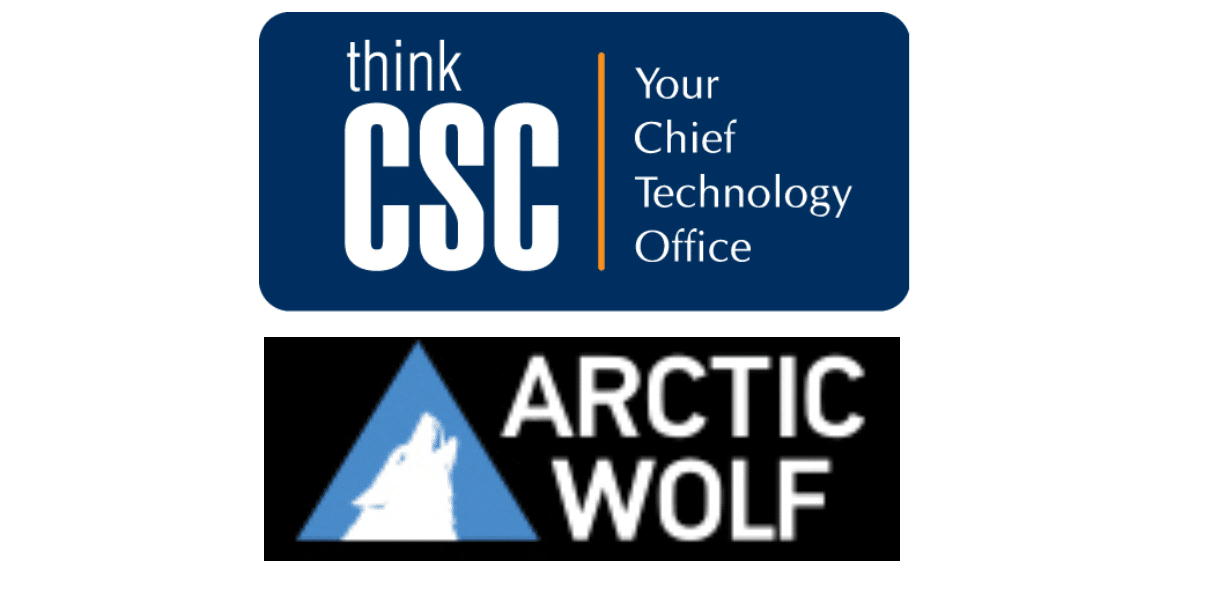 AWN CyberSOC™ Service Gives thinkCSC Customers Industry-Leading Managed Threat Detection and Response Services to Tackle the Increasing Dangers of Advanced Cyberattacks
 Columbus, Ohio – July 2018 – thinkCSC, Columbus's premier Managed IT provider, has teamed with Arctic Wolf, a leading security operations center (SOC)-as-a-service company, to provide threat detection and response capabilities to protect against today's advanced cyberattacks. AWN CyberSOC service provides an enterprise-class security operations center, the most essential element of any modern cybersecurity strategy. The service includes the expertise of experienced security engineers who manage all security matters using the full spectrum of advanced defense mechanisms for prevention, detection and response.
"At thinkCSC we are constantly working to keep our clients cybersecure," explained thinkCSC President Tom Hastings. "Our partnership with AWN CyberSOC ensures 24/7 SOC monitoring and crisis support at the highest industry standard. Partnering with Arctic Wolf was a strategic decision made with our commitment to our clients in mind."
thinkCSC provides managed service and cybersecurity solutions to non-profit, educational, government, and businesses of all sizes. This new service complements thinkCSC's current offerings, allowing them to offer improved cybersecurity solutions. Managed threat detection is a crucial part of any modern business IT, as there are more threats targeting small to medium-sized businesses every day. AWN CyberSOC service adds another level of comprehension to these services, allowing thinkCSC's clients to have peace of mind.
"Arctic Wolf is delighted to partner with thinkCSC and help them expand their product portfolio to offer a critical service that many of their customers are specifically requesting," said Arctic Wolf's Chief Revenue Officer Nick Schneider. "Cyberattacks now threaten companies of every size, and organizations are increasingly finding that the value and protection of a SOC-as-a-service makes sense for their cybersecurity."
Arctic Wolf's turnkey Security Operations Center-as-a-service is a dynamic combination of world-class security experts and advanced machine learning, working together to provide actionable cyberthreat information and identification. The AWN CyberSOC™ installs in minutes and provides value from day one.  The service provides superior threat detection with fewer false positives, and includes:
Dedicated security expertise
24/7 network monitoring
Managed threat detection
Security incident response and crisis support
Monthly external vulnerability assessments
Compliance reporting
About Arctic Wolf
Arctic Wolf was founded not just to make cybersecurity better, but to redefine it. Co-founders Brian NeSmith and Kim Tremblay realized that cybercriminals were innovating faster than the industry, and so a fundamentally new approach was needed. The answer to better cybersecurity is not buying and deploying the newest silver bullet solution but developing a complete program that can adapt to the ever-changing security landscape. Arctic Wolf partners with companies to do this by delivering a unique SOC-as-a-service that is tailored to fit exactly what each customer needs.
About thinkCSC
Investing in your technology is the best way to empower your organization's future. When you partner with thinkCSC, we act as your chief technology officer by aligning your IT with your business goals. Whether you need to outsource all of your technology needs or give your existing IT department a boost, we're proud to serve you professional IT services from server and network solutions to data backup and recovery and server migration and deployment. Contact us today to learn more.