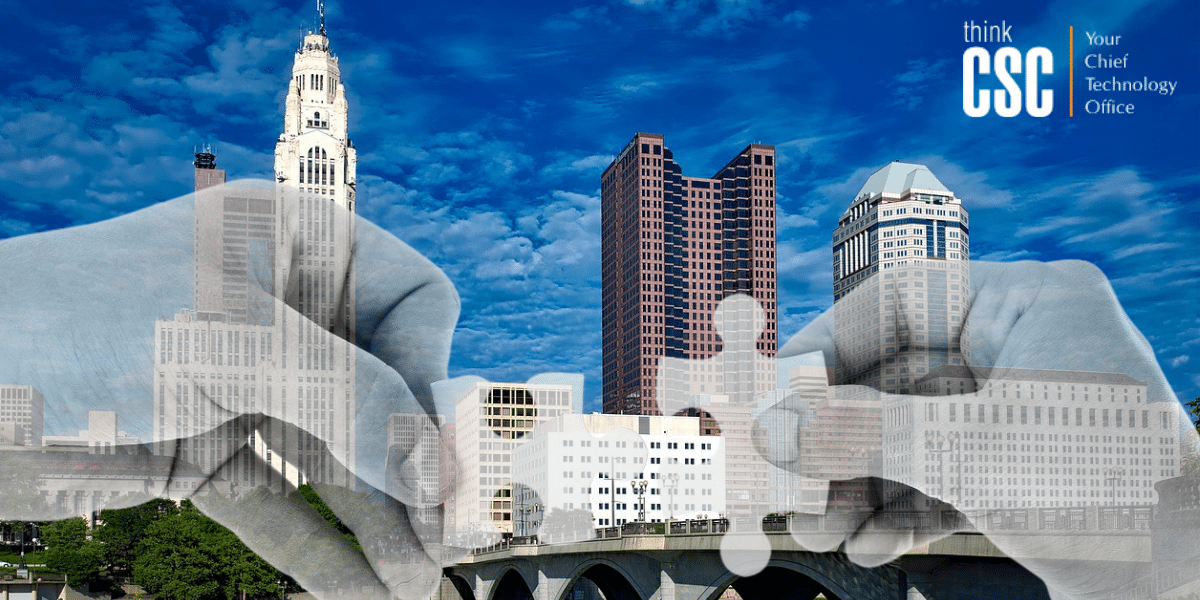 According to a new study by TalentLMS, companies are going to lose approximately 70% of their in-house tech talent during the next year.
Labor shortages and losses have become a serious problem for most organizations, but when you lose the people responsible for keeping your business operational, the consequences can be catastrophic. The loss of an internal IT person often results in the loss of knowledge regarding your IT infrastructure and security, a significant loss that can be felt by your whole company. It can take months, if not longer, to recover. And finding new talent is not an easy task.
The Tech Talent Shortage
Trying to hire new tech talent is a costly endeavor that can leave you with limited choices. If you have recently suffered the loss of IT talent and are planning to hire new staff, outsourcing IT to a managed service provider (MSP) can be a smart strategic move. Whether you outsource your IT completely or bring an MSP on to partner with your existing IT team, deepening the level of expertise to which you have access ensures that even if you lose internal tech talent, you'll still have a professional on your side who can continue to help keep you operational.
Benefits of a Outsourcing IT to a Managed Service Provider (MSP) for your Columbus Organization
Having a managed service provider gives you deep expertise from which to draw for your IT technology and infrastructure. According to CIO Magazine, IT talent shortages are the biggest hindrance to business performance, impacting critical business systems. More and more organizations are filling in the talent tech gap with outsourced IT, and for good reasons:
Predictable IT Costs
Converting IT costs from a variable expense to a fixed cost allows you to plan more effectively and further into the future.
Reduced Labor Costs
Recruiting, hiring, and training IT professionals – only to have them leave, on average, within 18 months – funnels money that could be used to grow your business into an endless cycle of rehiring and training.
Competitive Advantage
Unless you're in the business of managing IT, shifting your operations to handle those functions hinders your ability to develop products and services and get them to market ahead of your competition.
Focus on Growth
You only have so much time; if you're busy putting out IT-infrastructure-and-security fires, then you don't have the mental energy to focus on innovation, service, and growth in your own industry. The peace of mind you gain from having a team of experts handling that for you can give you the ability to focus on growth.
Minimized Risk
From ensuring your apps and software are patched to making sure you have the layers of security you need to remain compliant, partnering with a managed IT provider reduces your risk.
Access to Meaningful Leading-Edge Tech
By partnering with a managed IT provider, you can implement new technology quickly and easily, with a team of experts to advise you about what technology best aligns with your needs.
Access to Experienced Experts
Entrusting your IT to a highly experienced Columbus managed IT firm ensures that you get the best experts to help align your business and IT strategies. It's about more than just the certifications – it's also about benefiting from the depth of experience across a wide variety of industries. Partnering with an MSP also gives you access to a virtual CIO to help you advance your business goals and inform your IT infrastructure and security decisions.
The Virtual CIO
thinkCSC's vCIOs meet with each of their clients every quarter. Your cVIO will get to know your business and your customers, remaining up to date on upcoming changes, product launches, and personnel shifts. And they provide the expert guidance of a C-suite leader without the ensuing cost. Our vCIOs remove the stress from your risk-management efforts by providing support and insight about risk management, remediation efforts, and the general effectiveness of your cybersecurity program.  Our virtual CIO role puts our most experienced IT business leaders to work helping your organization achieve the proper security, governance, and compliance.
Outsourcing IT: C-Level Guidance without C-Level Costs
Employing a full-time Chief Information Officer (CIO) can cost more than $200,000 a year in combined salary and benefits – and they're just as likely to leave within 18 months as is any other IT professional. In today's globally competitive, rapidly transforming environment, small and midsize businesses (SMBs) must find ways to remain as competitive as possible, and when it comes to business IT, the vCIO solution is a great equalizer. vCIO services level the playing field for SMBs.
At thinkCSC, our vCIO is a free service that is provided as part of our managed service. Your vCIO will:
Take time to get to know your business and industry and bring the experience of multiple industries to the table
Think strategically about IT in terms of how it aligns with your business
Have the capacity to align a long-term IT strategy with your operational strategy
Listen to you and your vision for your organization and provide appropriate solutions
Solve problems and ease pain points, proactively seeking solutions that keep your organization ahead of the competition
Demonstrate business acumen and a commitment to delivering customized solutions that align with your business goals and strategy
Provide regular, comprehensive reviews of your infrastructure and security, following up with strategic guidance and solutions
Partner with you on the implementation of customized tech solutions designed to help your organization more effectively meet business objectives
Align IT infrastructure, applications, and security to organizational needs
Columbus is a great place to do business, but it's highly competitive and fast-moving; there's always someone new coming in to compete with your organization. Partnering with a managed IT provider that gives you expert vCIO leadership can give you the competitive edge you need while ensuring that the tech labor shortage does not impact your organization.
At thinkCSC, we believe that in order to achieve maximum success, regardless of the size or type of your organization, you must make IT an integral part of your overall business strategy. To do this, partner with IT professionals who not only understand how to leverage technology to their advantage, but who are also committed to understanding your business goals and aligning your IT strategy to those goals. We pride ourselves on having the best business-savvy technical experts in the industry. If you're a growing midsize business at a crossroads with your IT, let's talk about the benefits of outsourcing. Contact us to learn more.