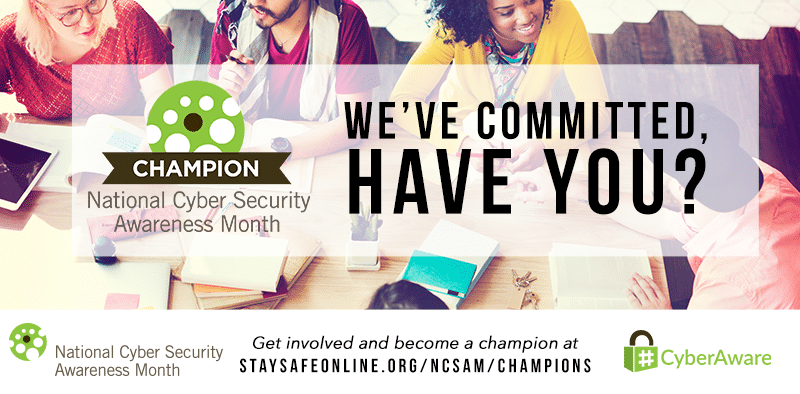 STOP. THINK. CONNECT.: Simple Steps to Online Safety  
October is Cybersecurity Awareness Month.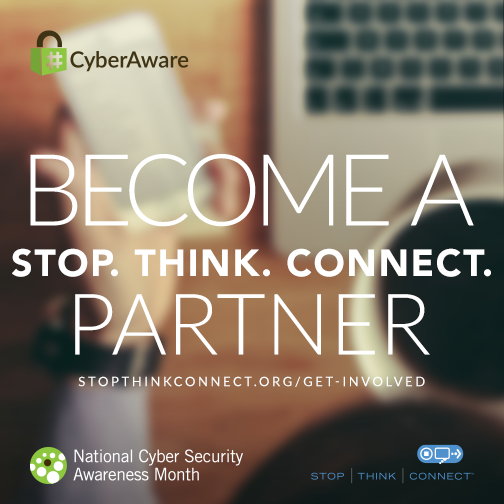 Locally and globally, personally and within our organizations, we are more interconnected now than ever before. Most organizations today wouldn't be able to function without the Internet. Just think about what happens in a retail outlet or a doctor's office when you can't access the network. Operations grind to a halt. Just think about what happens in your organization when your network is down. Now imagine it's not just a quick update to the network that stops work momentarily but a form of ransomware that locks you out of your systems unless you pay an exorbitant amount. Would your daily operations be impacted?
Not only do organizations rely on technology to perform daily functions, but the Internet provides easy ways to stay connected, informed, and involved. However, with these increased conveniences, comes increased risk. No country, industry, community, or individual is immune to cyber risks, and no one government agency, company, or individual can solve the riddle of cybersecurity. Cybersecurity is a shared responsibility; we all have to work together to secure cyberspace.
That is why thinkCSC has joined forces with the Department of Homeland Security's National Cybersecurity Awareness Campaign — Stop.Think.Connect.™
Stop.Think.Connect. challenges the American public to be more vigilant about practicing safe online habits and persuades the public to view Internet safety as a shared responsibility at home, in the workplace, and in our communities.
Demonstrating the shared responsibility, Stop.Think.Connect. is part of an unprecedented effort among federal and state governments, industry and non-profit organizations to promote safer online behavior and practices. Together we are working to combat threats and raise awareness across the country. The Campaign invites you to become an active cybersecurity advocate to help us raise cybersecurity awareness among your colleagues, family, and friends.
Protect yourself and help keep the web a safer place for everyone. For more Stop.Think.Connect. programs and opportunities, please visit http://www.dhs.gov/stopthinkconnect.