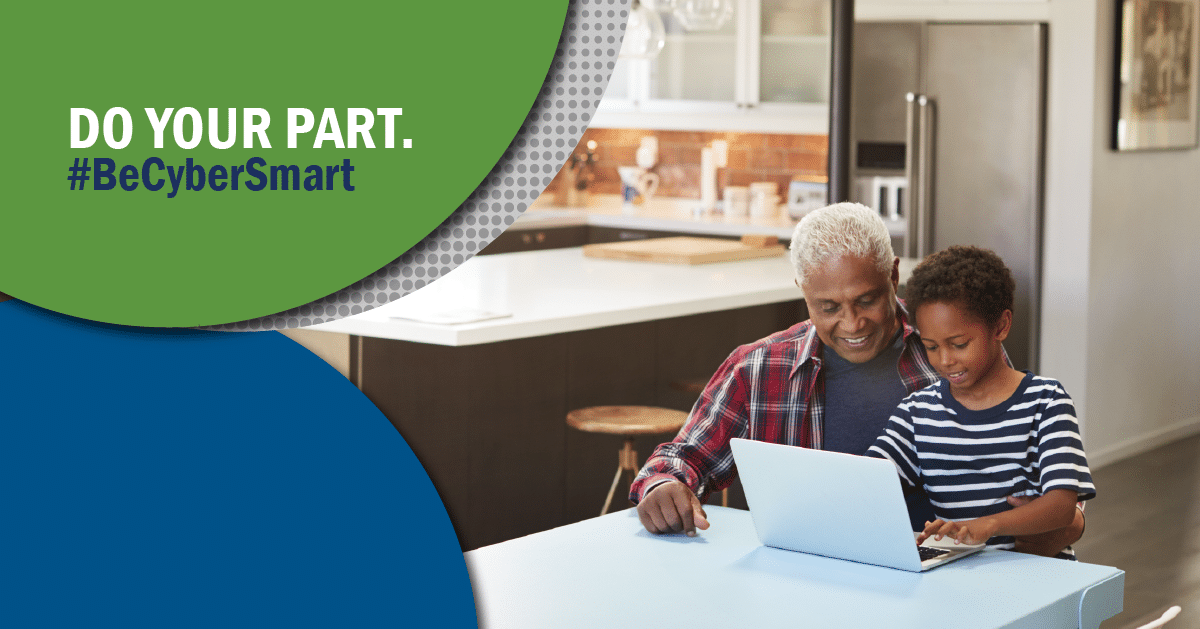 thinkCSC is proud to once again participate in Cybersecurity Awareness Month, in partnership with the Cybersecurity and Infrastructure Security Agency (CISA) and the National Cyber Security Alliance (NCSA). Cybersecurity is more essential than ever in businesses of all sizes.
What Is Cybersecurity Awareness Month?
Designed to help raise awareness about the importance of cybersecurity, the Cybersecurity Awareness Month campaign is in its 18th year. Held every October, thinkCSC participates in this event to remind our clients, our team, and the public of the critical importance of working together to minimize cyber threats. Truly, the endeavor takes everyone doing their part. Therefore, each week during this month, we will share messages, tips, and advice on ways you can improve your cybersecurity as individuals and as businesses.
Be Cyber Smart
There are steps everyone can take to be more cybersecure at home and in the workplace. One thing CISA is asking this year is that we all start talking more openly about cybersecurity and how to be cyber smart. As a managed IT provider in Columbus, that's something we do naturally. What we're asking of you – whether you're a client, an employee, or a fellow CBUS resident – is that you start talking about it, too.
The Importance of Being Proactive
Cyber criminals never rest. They are always looking for the next vulnerability. The only way to thwart their efforts is to be proactive. Whether you're an individual sharing information on social media, a CEO that has yet to update a LinkedIn password, or a business that has not finished installing the latest patches, we all must do more. Our world has become increasingly digital – and that means we must all take additional steps, with more urgency, to prevent threats.
Cybersecurity Depends on Individual Action
Cybersecurity is important to thinkCSC. We are committed to helping our customers become more resilient. Throughout October you will learn how to:
Take simple actions to keep our digital lives secure.
Understand the human element of cybersecurity and how to protect your business with improved policies, training, and enforcement.
Learn the dangers of phishing attempts. Phishing can lead to ransomware or other malware attacks. Learn how to report suspicious emails.
Take ownership of cybersecurity in your home, your office, and public spaces.
We should all approach cybersecurity with vigilance, taking responsibility for the security and protection of all our online accounts and information. thinkCSC offers a wide variety of resources that you can utilize to keep yourself safe online, which you can access here. We also suggest visiting:
If you have more questions about how thinkCSC is getting involved in this year's Cybersecurity Awareness Month campaign, email inquiry@thinkCSC.com.