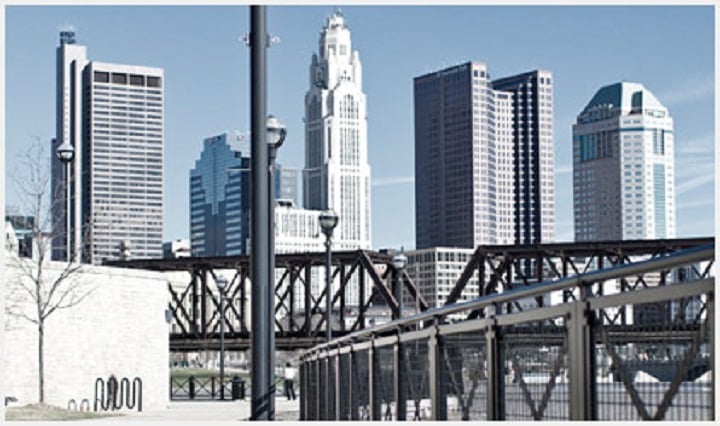 Public and private enterprises in the Columbus region are funding a non-profit economic growth initiative known as Columbus 2020. Columbus 2020 organizers are using the combined strengths of these government & business investors to significantly increase per capita income and employment by attracting major employers to the region while retaining and developing existing companies.
Columbus 2020 investors see the value of 2020's mission and want to help it succeed. The idea is that by bringing more businesses to Columbus, the local economy will grow stronger – everybody wins. The companies involved are putting this investment forward knowing that there is no guarantee that the initiative will succeed, but this is a great symbol of leadership. As a leader, you know what the right thing is to do, you believe in it and you hope it turns out for the best – and the expectations are that it will.
thinkCSC is a proud investor in the 2020 mission, and while Columbus 2020 asks for a five-year commitment, it is not binding. However, an economic development initiative such as this – which is to market Columbus and persuade entrepreneurs of the value of moving or starting their businesses here – it makes sense to invest for the long haul. Such a venture does not happen over night; it takes time.
Columbus has been ranked by Forbes as one of the best places for business and careers. IBM, having closed the deal on the acquisition of Sterling Commerce, is creating approximately 500 high-tech jobs over the next three years. These types of stories are becoming more common, and much of this can be attributed to the efforts of Columbus 2020. New projects are regularly being considered for the Columbus region.
Am I worried that Columbus 2020 will bring in more competition in addition to jobs and prosperity? Of course, I think about remaining competitive. But as a business leader, I know in my heart that if my business and my people are strong, and if our services are relevant, we will realize more in terms of opportunity than we lose with additional competition.
thinkCSC believes in the Columbus 2020 initiative and we appreciate having the opportunity to share our Columbus stories with those businesses considering a move to Columbus. Investing in Columbus 2020 is good for the community and for thinkCSC it is smart business.
Image via: Columbus 2020