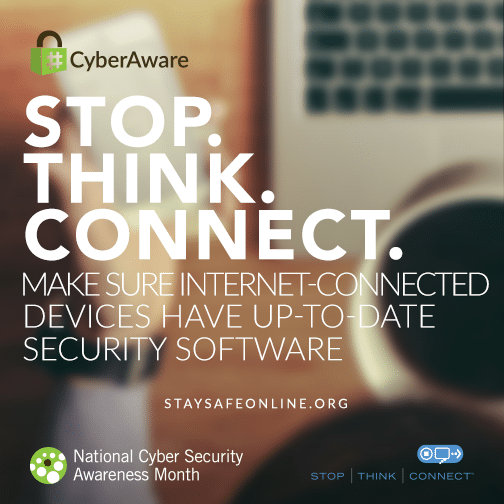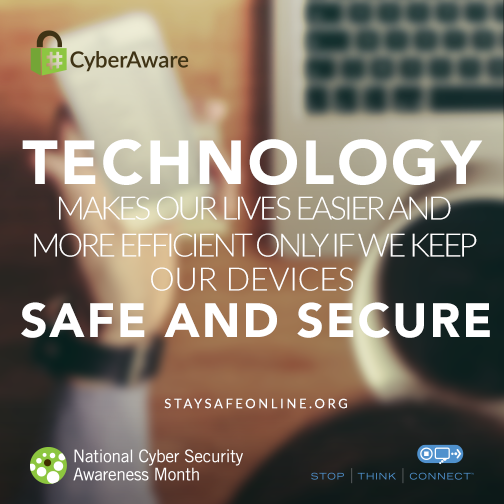 Think of everything we do online – from home and from work: Check e-mail. Track finances and pay bills. Share pictures and engage on social media. Download files.
The Internet is synonymous with efficiency and productivity, both in the workplace and outside of it. And the lines between the two are more blurred than ever. Employees work from home using their own equipment and internet connection (whether authorized or not). Employees use their company's network to take care of personal business.
The Threat Is Real
Cybercrime costs organizations of all sizes, and it's not a problem we can solve without everyone's participation – at home, at work, and in the public sector. The estimated annual cost of cybercrime per organization ranges from $1.3 million to $58 million – and in the latest available data from the U.S. government, the cost of cybercrime has increased 26 percent, or $2.6 million.
Cyber threats are real, and anyone can be a target – small business, large corporation, individual, school, university, public utility, or government agency. That is why thinkCSC has joined forces with the Department of Homeland Security's National Cybersecurity Awareness Campaign — Stop.Think.Connect.™
The campaign's objective is to help individuals and organizations become more aware of growing threats and arm you with the tools to protect yourself, your organization, and our national security.
Over the course of the month of October, thinkCSC will share insight from the Stop.Think.Connect. Campaign, and urge you to evaluate your current state of security and make sure you are doing everything you can to thwart cybercrime.
To learn more about how to protect your business, contact thinkCSC today.