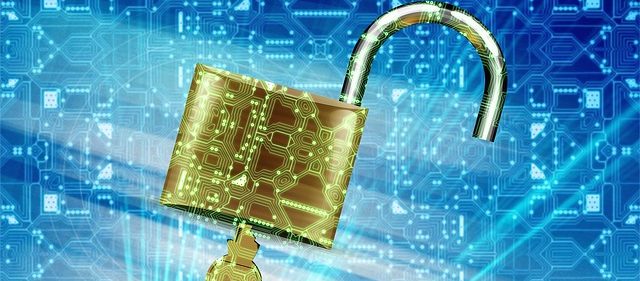 Every business must handle sensitive data in a manner that protects their customers, their vendors, and their business operations. From confidential patient information to trade secrets, any loss of sensitive data can be detrimental. Implementing the proper cybersecurity protocols is vital for protecting sensitive data. The following tips will help you secure your data and reduce risk. When it comes to security, treat your digital files with the same precaution you would use to manage confidential hard copy files.
Lock Them Down
Just as you would require your employees to lock away hard copy sensitive files in a file cabinet, you should expect them to do the same with electronic files. This means locking their computers when they leave for breaks and lunch; it means not staying logged in when they're not at their desks. Treating digital files with the respect they deserve by locking them down when they're not in use – and restricting access to them to begin –with – are the first steps in proper handling of private data.
Don't Trash Them
Many organizations have been hacked as a result of employees carelessly discarding information in trash cans. Just as you would always require employees to shred critical information, it is as important to provide guidance for the "digitally shredding" of files, so that the deleted files aren't recoverable by a hacker.
Control User Access
If a company computer or USB drive were stolen or misplaced, digital information storage protocols should be as such that private information would not be easily accessible by any individual. Every electronic device should be encrypted, and this includes digital messages, such as emails. Use an encrypted file-sharing program and guarantee that every device has a multi-factor authentication system with strong passwords. Your cybersecurity should be powerful enough to protect your organization, customers, and employees and accessible enough so that all employees feel comfortable employing existing security measures.
Provide Training
More than half of all data leaks are internal, and of those leaks, many are accidental. Education is vital in protecting the sensitive data within your organization. Lack of proper training remains a top security concern, with average employees opening phishing emails or failing to handle digital files appropriately. By understanding the risks and the associated precautions that must be taken, employees can be your best defense against stolen information.
An organization that fails to protect its own data – or worse, that of their customers – is unlikely to remain successful. Fines, loss of value, and public distrust are common repercussions that are difficult to recover from. By utilizing these four tips, you can implement strong security measures to prevent the loss of sensitive data.
---
At thinkCSC, we believe that in order to achieve maximum success, regardless of the size or type of your organization, you must make IT an integral part of your overall business strategy and partner with IT professionals who not only understand how to leverage technology to their advantage but who are also committed to understanding your business goals and aligning your IT strategy to theirs. We pride ourselves on having the best business-savvy technical experts in the industry. If you would like to learn how to create an IT security strategy aligned with your organizational goals, contact thinkCSC for more information.